Lexington Club meets on Wednesday nights from 7pm-10pm. We are currently looking for a new meeting location. Please contact me with any spot with room for about 20 chess players.
Lexington 2nd Saturday Chess
Location - The Cornerstone Esports, 401 S Limestone, Lexington, KY
Parking - The Cornerstone Garage is FREE on Saturday
4-5 rounds, G/30;inc5
Registration: 11:30am
Rds: 12:30, 2:00, 3:30, 4:45, 6:00(optional)
Prizes are awarded after round 4. We use round 5 for grudge matches and extra rated games.
USChess membership is required. https://new.uschess.org/join-us-chess
USChess link: https://new.uschess.org/lexington-2nd-saturday-0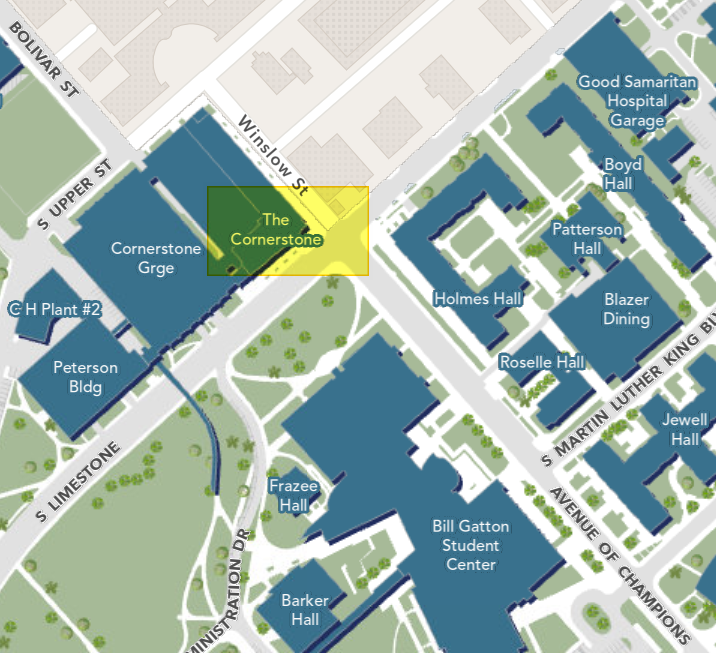 We have been running chess tournaments in Central Kentucky since the late 1980's. You can check out some of our old tournaments using the menu.
Our current location is on Univ. of Kentucky campus at The Cornerstone Esports, 401 South Limestone. The parking garage above the building is free on the day of our tournament, so there is ample parking. 
Raising Cane's Chicken Fingers is directly across the street and plenty of other restaurants are within a couple blocks for plenty of food during the tournament.
Click the Tournaments menu item to see more details about specific tournaments.